Posts: 1
I have one broken string and a hammer that does not hit hard enough (or at all sometimes) and am looking for help on how to get access to the strings and hammers.  I took 5 photos of the problem areas and hopefully someone can suggest where to start disassembling.  
Thanks!
If the "show album" does not work then use this
http://jstateson.pianola.fr.yuku.com/album/view/aid/721232
What I want to do is to remove the action all in once piece of possible so I can adjust the range of the hammer that fails to strike a string.  Also want access to the wires so I can replace a broken string.  I would like to so as much as I can before calling to get it tuned.  Need suggestions on where to start removing the action.  There are obvious screws on the right hand side but not as obvious on the LHS.  Click the above url to see the other photos.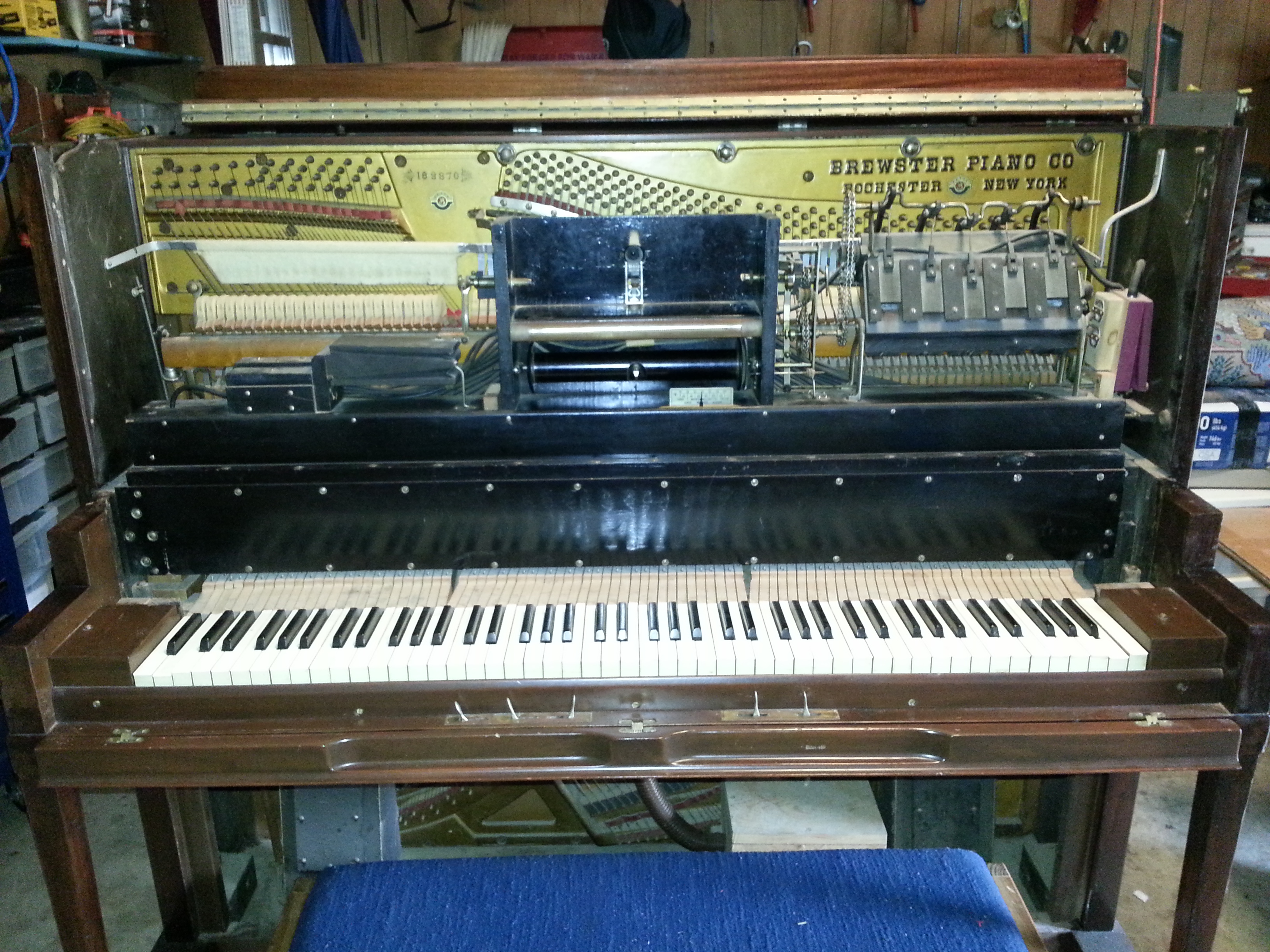 Last Edited By: jstateson Oct 12 13 3:06 PM. Edited 2 times